by Curtis Grossi
|
Last Updated: 
September 15, 2020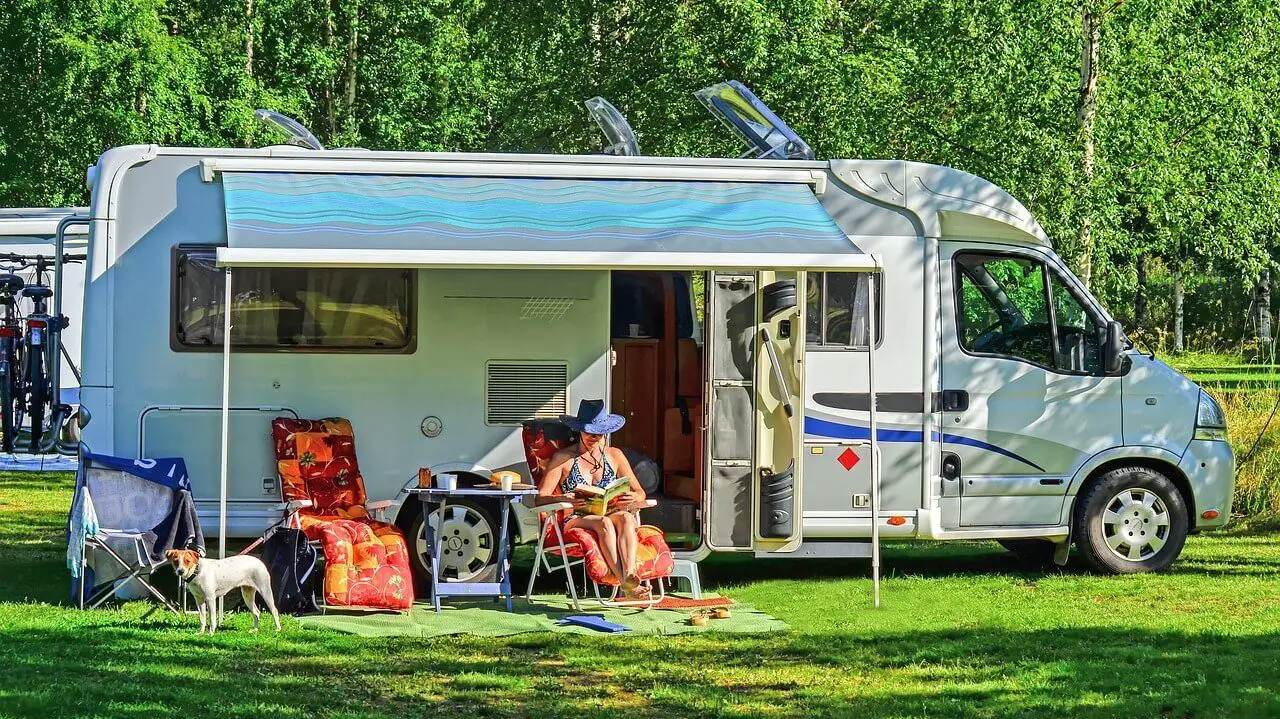 Our editors independently research, select, and recommend the best products. Some of these may be affiliate based, meaning we earn a small commission (at no additional cost to you) if items are purchased.
A portable water softener is a must-have accessory if you frequent campsites with hard water. These models work just like what you have at home only that they are designed with utmost portability in mind.
These systems are mostly used in RVs when camping in areas with severe hard water issues but they can also be used in boats and even for light household chores.
Besides offering you with soft and usable water, portable water softeners generally keep your RV's or boat's fixtures cleaner for longer and prevent them from leaks and drips caused by hard water.
Here are some of the best portable water softeners in 2019 that you might want to go within our opinion.
1. Watts M7002 RV Pro 10,000 Water Softener
As the title implies, the RV Pro 10,000 is marketed mostly to RV enthusiasts. But it's also doubtlessly the best portable water softener for campers and small households as well.
This model does not tick a lot of boxes in regards to smart features, but that's because of its manufacturer – Watts Water Technologies – aimed at making it highly functional while keeping its price tag within an affordable range.
The Watts M7002 RV Pro is very compact at 21 by 9.5 by 9 inches and weighs around 26 pounds. This weight is inclusive of a 0.33 cu. Ft. resin bed that the softener comes loaded with from the factory.
These resin beads have a capacity of 10,000 grains and come pre-treated. That's to say that you can connect it to your water supply directly without the need of adding salt.
The 10000-grain capacity is enough to sustain the needs of a family of around 3 people who want a regular supply of soft water for drinking, cooking, and showering in an RV.
The fact that this machine uses any type of table salt also means a lot to your convenience as opposed to a model that needs a specific type. On the same note, this top-rated water softener requires only 2 pounds of salt per regeneration and you'll, therefore be spending pennies to run it.
Key Features
Measurements: 21×9.5×9 inches, 26 pounds
Weight 26 pounds
Grains capacity 10,000
Resin type – Premium High Capacity
Resin cu. Ft. 0.33
Salt required – 2 pounds of any table salt
Regeneration time – 20 minutes
Warranty: tank – 5 years, head – 1 year
More information in our full review of Watts RV PRO.
---
2. CR Spotless DI-120 Deionized Water System
Our next pick in these best portable water softeners reviews is considered the best gift that you can give to an RV, car, boat, or aircraft owner who resides in areas that are supplied with hard water. Enter the CR Spotless DI-120 Deionized water system.
This 'spotless' water system is aptly named so in that it offers you a great way to clean and rinse your vehicle without leaving the spots that hard water leaves behind due to the deposits in it.
The CR Spotless DI-120 acts by deionizing the water from your supply lines before sending it to your pressure washer. Using deionized water to clean vehicles has been found to save water and time spent by half in that there is no need to dry the surface.
In addition, since it does not leave ugly marks, there'll be no need for harsh chemicals and stiff brushes that end up causing swirls and scratches that may cost you expensive repairs later on.
This water system comes nearly fully assembled and weighs around 25 pounds (dry). The package also comes with virtually everything that you'll need to get it running right from the box; a 20-inch resin cartridge (buy on Amazon), stainless steel input line, PVC hose connectors, filter wrench, and a spray nozzle.
Similar to other products from this manufacturer, the CR Spotless DI-120 has an inline battery-powered TDS (Total Dissolved Solids) meter. This meter keeps you posted on the dissolved solids of the water output thereby helping you gauge the quality of the water that you are using.
Lastly, this deionized water system offers between 75 and 1000 gallons of deionized water per resin cartridge.
Key Features
Product dimensions 14x14x28 inches
Battery-powered TDS meter
Weight 25 pounds
20'' deionized water system
Pre-filled filter cartridge
But keep in mind that water from this deionizing system it is NOT potable.
---
3. On The Go OTG3NTP3M Portable Water Softener
The On The Go OTG3NTP3M is a sibling to the OTG4-DBLS Soft, another hit water solution tool that makes our other list of the 10 best water softeners.
As its name suggests, On The Go water softeners are crafted purposely for use on the go especially on RVs and boats.
Both the OTG3NTP3M and the OTGG4-DBLS are made using the same blueprint. The only difference is that the former is notably smaller in size and notably lighter. You could say that it has an edge in regards to portability.
This water softener for RVs has a capacity of 8000 grains and recharges with table salt. Speaking of recharging, the OTG3NTP3M requires only 1 packet of salt and the regeneration process is no longer than 15 minutes. It also has a wide opening to allow you to add salt with ease.
But what makes it the best portable water softener in 2019? Size, weight, and ease of use. This model measures a meager 7 x 19.5 x 7.3 inches and weighs around 16 pounds. This is to say that you can fit in tight places for space maximization.
This On the Go water softener uses a standard hose connection that accommodates all park, RV, and boat faucets. And what's more appealing is that you don't require any tool to install or uninstall it.
Key Features
Product dimensions; 7 x 19.5 x 7.3 inches
Weight; 16 pounds
Regeneration: table salt
Regeneration time: around 15 minutes
Grains capacity: 8000
---
Portable Water Softener Comparison Chart
| Model | Brand | Our Rating | Feature | Weight | Dimensions | Price |
| --- | --- | --- | --- | --- | --- | --- |
| Watts Water M7002 Flow-Pur RV-Pro | Watts Water Technologies | 8.0 | Uses common table salt | 9 pounds | 22 x 10 x 10 | $ |
| CR Spotless DI-120 | CR Spotless Water Systems | 8.6 | Spray nozzle included | 27 pounds | 14 x 11 x 28 | $$$ |
| On The Go OTG3NTP3M Portable | On The Go | 8.2 | Works well with table salt | 18 pounds | 7 x 19.5 x 7.3 | $$ |
Buying Guide For Portable Water Softener. What You Need To Know.
It's hard to emphasize the need for a portable water softener especially if you are an RV-er or a boat owner who is always patronizing areas with hard water.
These portable softeners work just like your home-based machines by replacing calcium and magnesium ions with potassium and sodium ions. And they are not a luxury.
RV and boat water softeners prevent scale buildup within the pipes. Besides making the water more potable, their main importance is that they prolong the lifespan of your plumbing and fixtures thereby saving you a huge chunk of money that goes to fixing leaking fixtures and appliances.
Here are a few key pointers on how to buy a good portable water softener.
1. Size
You can look at the size of a portable water softener in 2 ways: its physical size and its grain capacity. The physical size is usually not so important when buying a water softener for home use as long as it meets your family's water demands. But it becomes absolutely necessary when buying a machine that you'll use on the go since space and weight matter a big deal.
In regards to the physical size of the machine, what matters is its overall size and weight, and the amount of space required to install it.
These models vary in terms of size and weight between brands although they are all meant to be portable. So, consider the size of several water softeners and the amount of weight that each of them brings on board and determine the right model for your needs.
2. Grain Capacity
As you might have realized in our best portable water softener reviews, each of these machines is rated at a certain grain capacity. Grain capacity refers to the maximum grains of hardness that the softener can remove before the need for regeneration.

Your ideal water softener in regards to grain capacity depends on the hardness of the water and the number of people who will be served by a single machine.
The harder the water, and the higher the number of people who will be using a single water softener, the higher the grain capacity should be.
In most instances, a portable water softener with a grain capacity of between 10000 and 15000 is big enough for an RV with about 3 people.
3. Regeneration Cycles And Controls
Ion exchange water softeners work by replacing sodium ions with the hard water minerals- a process that takes place in the resin bed. As hard water passes through the resin beads, the hard water ions are attracted to the beads where they get attached and the water becomes 'soft'.
With time, the resin bed becomes completely covered with the hard water ions and slowly becomes ineffective in removing water hardness. That's when it becomes necessary to clean the system. This is called regeneration. Also, see how reverse osmosis work.
A water softener machine with a higher grain capacity takes a long time before the need for regeneration compared to smaller models. But this also depends on water usage.
The regeneration process is also known as backwash since it involves flooding the resin bed with salty water to clean the hardness ions off the resin beads thereby making the bed ready to attract more hard water ions.
The most important thing here is to get a model that does not take so long during the regeneration processes since you won't have soft water to use during this period.
Most portable water softeners have basic regeneration cycles that only require you to add salt into the brine tank and initiate the regeneration process manually. But some advanced models will do this automatically. Either way, it's important to ensure that you are familiar with every minute control to avoid frustrations.
---
Portable Water Softener FAQ
---
What Size Of A Water Softener Should I Get For My Rv?
The size of the water softener depends on 2 major factors; the water hardness level plus the intended users' water usage.
Water hardness level refers to the concentration of calcium and magnesium dissolved in the water. You can determine this level by either enquiring from the municipality if you are using city water or measuring it yourself using a water test kit (See price on Amazon).
If the water is so hard and there are several people who will be served by a single water softener, then you'll need to get a larger model so that you won't be constantly regenerating the machine.
One way of determining the perfect portable water softener for your RV or boast is to multiply the number of people who will be relying on the water softener by their water usage rate.
Which Is Better, Leasing Or Buying A Portable Water Softener?
This will definitely depend on how long and how frequently you'll be using the water softener. If you rarely camp in sites with hard water but there is a plan to camp in one in the nearest future, leasing a water softener might be the most viable option. Expect to pay anywhere between $15 and $60 (or even more) per month depending on the size.
If you live in or will be camping in areas with hard water areas frequently or for an extended period of time, purchasing your own portable water softener might be the best idea. While there is a significant upfront cost that you'll need to make, the machine will pay for itself very fast and continue to save you a lot of money down the road. And the good thing is that all you'll require is a packet of any table salt for its maintenance.
Do Portable Water Softeners Require Powering?
Most basic portable water softeners don't require any form of power. However, those with smart features such as a TDS (Total Dissolved Solids) meter might require power usually through batteries.
Curtis is the founder and owner of softeningwater.com. He is the lead guy concerning all the water-softening accessories in this site's guides and reviews. If he is not writing a reviews, guides or any other useful tips, you will find him testing them to find out their suitability. He is passionate about softening water. You will find him extremely helpful and always willing to educate the general populace all there is concerning water and its effects on their health and appliances.