by Curtis Grossi
|
Last Updated: 
September 15, 2020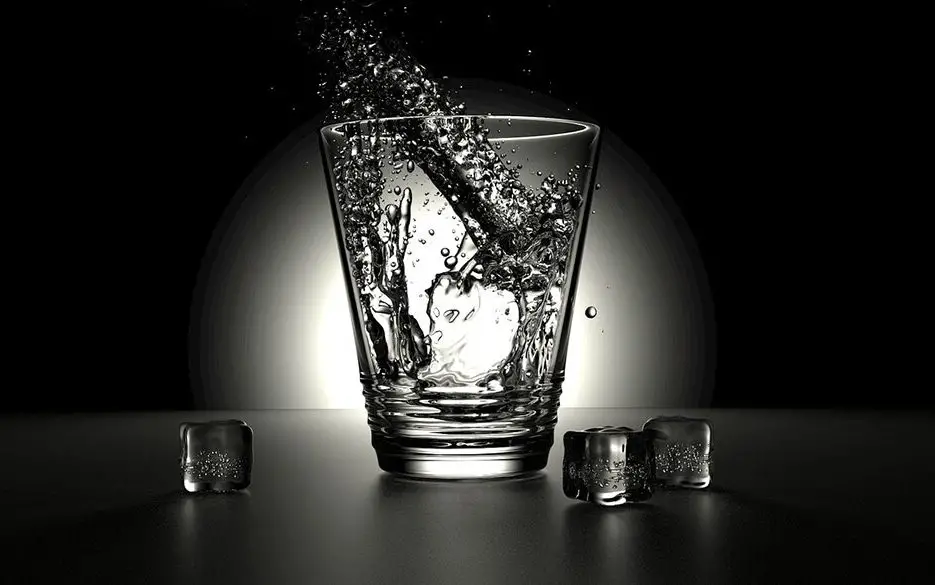 Our editors independently research, select, and recommend the best products. Some of these may be affiliate based, meaning we earn a small commission (at no additional cost to you) if items are purchased.
The main advantage that water conditioners present is their low maintenance requirements in that they don't require regeneration cycles (no water is wasted also). They are also way cheaper than their salt-based competitors.
Now, just as salt-type water softeners, not all water conditioners live up to their claims. So, it's always important to do due diligence to ensure that you are getting value for your money. Here are our recommendations for the best salt-free water softeners in 2020.
1. Eddy Electronic Water Descaler
The Eddy Electronic Water Descaler is quite popular and very rarely will you miss it in any discussion of the best salt free water softeners 2019. This is an electronic water conditioning system consisting of a coil through which it creates electromagnetic waves.
The electromagnetic waves alter the adhesion properties of calcium, magnesium, and manganese salts in the water. This makes it impossible for these salts to bind to the surfaces of your faucets, pipes, and appliances thereby minimizing the threat of limescale buildup. And that's to say that it does not remove these salts – which are actually important in our bodies – from the water.
What we really like about the Eddy Electronic Water Descaler is its impressive ease of installation. This machine does not necessitate any plumbing changes. You only need to coil the wires around the incoming cold water supply line and mount the power unit to the wall (there needs to be a power supply nearby). The power unit has adhesive pads at the back to make mounting stress-free.
What's even more interesting is that this device is 100% maintenance-free in that there are no batteries or salt to replace. It's also amazingly power-efficient in that it requires only 5 watts to run.
Lastly, and something that we really appreciate, this water conditioner comes with a 12-month hassle-free money-back guarantee and a lifetime repair or replace warranty.
Features
Size- 6.7 x 1.6 x 3.5 inches
Weight: under 2 pounds
Magnetic water softening system
Power usage: 110 power system, runs on 5 watts
Here you can read our Eddy Electronic Water Descaler full review here.
---
2. Aquasana Rhino Water Filter And Softener System
The Aquasana Rhino is a complex system that includes a water filter and conditioner in one unit. This is a whole-house unit that needs to be installed at the point of entry of the water supply. Unlike a point of use system, the Aquasana offers purified water at every output point throughout the house whether in the kitchen or bathroom.
This system uses several stages to remove up to 97% of the chlorine in your water supply. Its filtration system also captures and removes a lot of other common water contaminants including rust, pesticides, insecticides, industrial solvents, and water-soluble metals.
You should be able to detect a significant change in the way your water tastes once this unit has been installed and all the existing water in your lines has been used up.
In addition to filtering your water, the Aquasana Water Filter and Softener System also conditions the hard water minerals to prevent them from forming scales in your lines and fixtures.
And what's so impressive is that this system does all this while still maintaining a 7-gallons-per-minute flow rate which is enough for most households.
This salt-free water softener promises up to 1 million gallons (or 10 years) of filtered and conditioned water without the need for any maintenance. The only thing that you'll need to replace are the pre-filters after every 3 months and the post filter after 12 months.
The Aquasana does not require power unless you include the UV Sterilight Filtration unit. This is an optional upgrade that promises to eliminate 99.99% of viruses, bacteria such as E. coli, and chlorine-resistant cysts. Full review here.
Features
Product dimensions: 9 x 46 x 54 inches
Weight: 12 lbs
Flow rate: 7 gallons per minute
Maximum pressure: 100 PSI
Waste water: none
Unit lifespan: 1 million gallons or 10 years
Warranty: 10 years and a 90-day money-back guarantee
---
3. Nuvo H2O DPHB Home Water Softener System
The Nuvo H20 Dphb-a is an upgraded version of the Dphb and we expect it to rank in most lists of the best salt free water softeners this year.
Compared to the Aquasana above, the Nuvo H20 Dphb-a seems to be pretty basic but that is actually its strength.
This manufacturer really did its homework well in crafting a water softening system that does what it's supposed to do without taking so much space wherever it is installed.
Although this 20-inch cartridge is notably longer than the 10-inch models that we are used to, its dimensions are very modest at 5'' by 5'' by 24''.
How does it work?
The Nuvo H20 Dphb-a uses a chelating agent onto which the magnesium and calcium ions in the water bind. This keeps them soluble and hard to form the crusty substance that is known to bring all the problems that hard water causes at home- limescale.
Worth mentioning, this water conditioner boasts a flow rate of 15 gallons per minute which is twice that of the Aquasana Rhino above.
It's also very easy to maintain and does not require electricity to operate. That's to say that it is a set-and-forget system apart from the need to replace the cartridges once every 35,000 gallons of water have passed through them.
On the same note, changing the filters is easy credit to the built-in bypass system that eliminates the need for installing additional shut-off valves.
Features
Dimensions: 5'' by 5'' by 24''
Weight: 8 pounds
Flow rate: 15 GPM
Technology used: chelation
Here you can read our full review of Nuvo H20 DPHB water softener.
---
Comparison Chart For The Best Salt-Free Water Softeners
| Model | Brand | Our Rating | Feature | Weight | Dimensions | Price |
| --- | --- | --- | --- | --- | --- | --- |
| Eddy Electronic Water Descaler | Eddy Water Descalers | 8.5 | Magnetic water softening system | 1.45 pounds | 6.7 x 1.6 x 3.5 | $$ |
| Aquasana Rhino Water Filter And Softener System | Aquasana | 8.0 | Lifespan: 1 million gallons | 12 pounds | 9 x 46 x 54 | $$$$$ |
| Nuvo H2O Dphb-a Home Water Softener System | Nuvo H2O | 8.0 | Technology used: chelation | 8 pounds | 5 x 5 x 24 | $$$ |
Considerations When Buying The Best Salt-Free Water Softeners
Technology In Use
As you already know by now, salt-free water softeners don't rely on salt to 'soften' the water. But it's also important to note that these machines don't actually soften the water as their salt-based alternatives do.
Instead, they 'condition' the calcium and magnesium ions in the water – the 2 major culprits that are responsible for hard water problems – so that they can't create deposits on your plumbing, fixtures, and appliances.
Salt free water softeners differ in terms of the technology that they use in their operations and you'll need to choose between 4 major types:
Electro-magnetic waves water softeners
This technology is also known as magnetic water and was discovered by the Russians last century. It is simple and involves coiling aerials around the cold water supply pipes then connecting the aerials to a power supply unit.
The coils create a series of waves that travel in both directions of the water creating a magnetic wave that suspends the hard water minerals in the water. Thus, it becomes hard for them to cling to the surfaces.
The key advantage to this technology is that you don't need to plumb the softener into the system. In addition, they require almost zero maintenance requirements and a very low amount of power to operate (5-8 watts).
On the downside, the electro-magnetic waves technology is most effective if the water supply has below 15 grains per gallon. If your water supply has a grain capacity higher than this, it might be important to add another technology. 
Softeners that use a magnet
This technology is pretty much similar to the electro-magnetic waves technology above. The only difference is that it suspends the hard water minerals without the use of electricity.
Magnetic salt-free water softeners are the easiest to install and maintain in that you only need to attach a powerful magnet outside the pipe. Unlike the use of electro-magnetic waves, this technology does not require you to have a power outlet nearby.
But there are limitations to it. For instance, although the conditioning effect of the magnet increases with the increase in the flow of water, the strength of the permanent magnet also matters a lot. One way of going around this is installing several permanent magnets along the line so that water conditioning happens repeatedly.
Polyphosphates water conditioners
Polyphosphate water softeners are another more economical and environmentally friendly way of treating hard water. While phosphate (also known as Siliphos) don't remove the calcium and magnesium in hard water, they stabilize them and maintains them in solution form thereby minimizing scale deposits.
Most of these water conditioners are also fitted with filters that capture large particles of unwanted water components.
Polyphosphate water conditioners require cleaning and replacement of the filters and polyphosphate refills. Depending on the type and model, these water conditioners may use either dry powder or liquid polyphosphate concentrates. Regardless of the type, they all offer nearly the same results.
These are the most complex of all systems. As the name suggests, full filtering salt-free water softeners do a lot more than conditioning the hard water.
These models take the water through several stages each targeting certain components of the water that you don't need.
Full filtering systems have a filter that crystalizes and coats mineral grains thereby inhibiting them from attaching on any surfaces. Others have filters that trap chlorine and chloramines if you live in the city and herbicides, bacteria, and viruses that may be present in well water.
What makes these systems worth considering is their ability to condition well water. However, keep in mind that additional water softening technology might be necessary if you have very hard well water. 
Flow Rate
You won't need to worry about this if you are eyeing electro-magnetic wave and magnetic water softeners. But it becomes very important if you are considering a model that needs to be plumbed into your water supply lines and especially at the point of entry.
Most in-line salt-free water softeners affect the flow of water depending on the stages that the water needs to pass through. Unlike a point of use water softening system, a whole-house water softening may affect the flow rate of all the water points around the house.
The flow rate is mostly included in the specs sheet in gallons per minute (GPM). To determine the best salt free water softener for your house, you'll need to calculate the total flow rate of all the water outlets in your house and then go for a system that meets the demand assuming that the outlets are all working at the same time.
The average American household requires a water flow rate of between 6 and 12 gallons per minute. However, the demand may be lower- up to 4 GPM for a person who lives alone- or higher for a home with a large family and large water demands.
Cost And Maintenance
The initial cost of salt-free water softeners mainly depends on the technology used and the complexity of the system.
Electro-magnetic wave and magnetic technologies are the cheapest and cost $20-$350. These models are the easiest to install and maintain as well since they don't need to be plumbed in.
Polyphosphates water conditioners are the second least expensive and will cost $200-$500. Full filtration systems are the priciest and the initial cost could go well over 2 grand. These 2 systems could also cost you a considerable amount when installing if you plan to involve the services of a professional plumber.
Best Salt Free Water Softeners FAQ
Do salt-free water softeners work?
Yes, these systems work only that they don't actually soften the water. Instead, they condition the water by crystallizing magnesium and calcium ions in it so that they won't adhere to surfaces including your pipes and dishes.
Are salt-free water softeners the best?
Well, this depends on what makes one technology the 'best' for you. It's important that you understand how salt-based softeners and salt-free water conditioners work and how their results differ so you can determine what meets your needs better.
Salt-based water softeners remove calcium and magnesium ions and other minerals from the water and this may significantly affect its taste. In addition, these softeners require consistent maintenance besides their need for consistent use of electricity.
They are also regarded as water wasters debit to the backwash cycle. Most domestic water softeners use 70-100 gallons (300 to 450) liters) of water during regeneration.
On the other hand, salt-free water softeners simply condition how these the calcium and magnesium minerals behave in your plumbing lines, fixtures, and appliances without getting rid of them. This means that a saltless water system makes the water save for your water lines without affecting its taste. And the good news is that there are no regeneration cycles with these models (a.k.a no water wasted).
Bottom Line
If you want to remove the calcium and magnesium in water, consider our recommendations of the best salt water softeners.
On the other hand, if you want a system that works without costing you the earth in terms of maintenance, consider one of the best salt free water softeners (buy on Amazon) in the market.
Curtis is the founder and owner of softeningwater.com. He is the lead guy concerning all the water-softening accessories in this site's guides and reviews. If he is not writing a reviews, guides or any other useful tips, you will find him testing them to find out their suitability. He is passionate about softening water. You will find him extremely helpful and always willing to educate the general populace all there is concerning water and its effects on their health and appliances.