by Curtis Grossi
|
Last Updated: 
September 15, 2020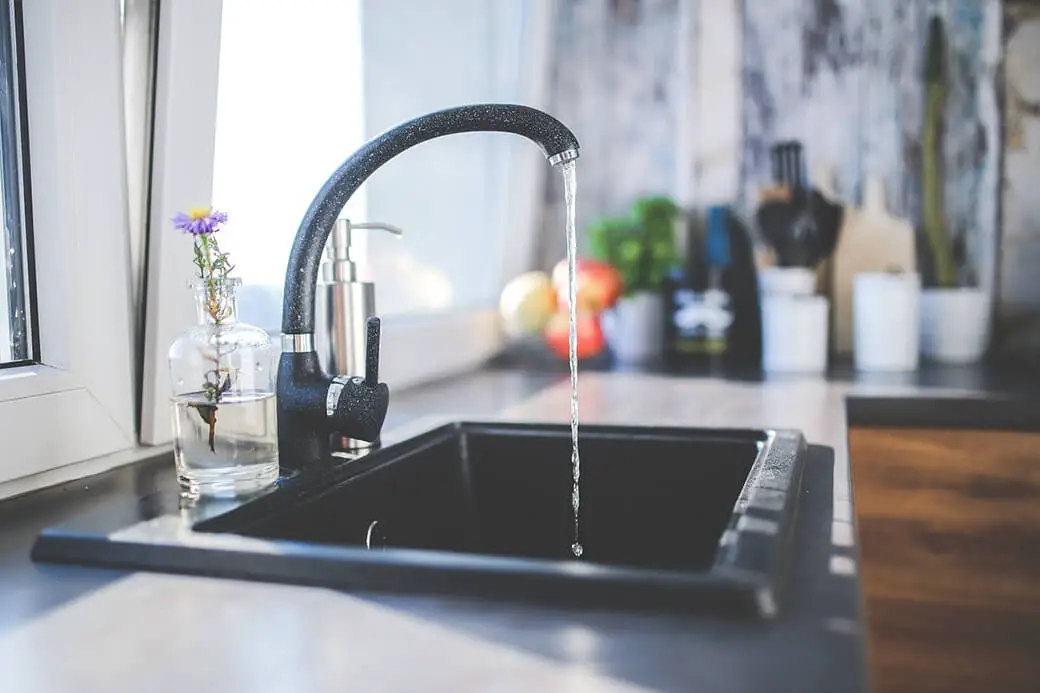 Our editors independently research, select, and recommend the best products. Some of these may be affiliate based, meaning we earn a small commission (at no additional cost to you) if items are purchased.
In a market crowded with different water softening system technologies and brands, standing out can be a real struggle. But at the end of the day, there are models that edge the competition and emerge as the best performers in regards to making water more manageable.
Our best salt water softener reviews for 2020 bring two models that really impressed our review team in most fronts that make a reliable system; ease of use, stress-free maintenance, performance, and reliability of the manufacturer.
1. Fleck 5600SXT Whole House System –

Best Salt Based Water Softener For Medium & Large Families
The Fleck 5600SXT Water Softener was one of the best salt-based softeners in 2020. And we believe it will still rank highly this year thanks to its effectiveness, efficiency, and reliability against water hardness.
This is one of the most popular models from Fleck and it comes in a range of sizes; 16,000, 24,000, 32,000, 40,000, 48,000, and 64,000 grain. What we are looking at here is the 48,000 grain capacity model that might be a great pick for a family of around 4although the manufacturer says that it can serve up to 6 people comfortably.
Boasting a 12 GPM flow rate, this is an ion exchange type of softener with 1.5 ft. 3. of resin. This resin is capable of 'trading' up to 48,000 grain of hard water elements in your water for sodium ions.
This Fleck salt-based whole house water softener comes with a 14 x34-inch black square brine tank that is responsible for cleaning the resin during the regeneration process. This brine tank can hold up to 250 pounds of salt (around 4 bags) which is enough to last a family of 4 an average of 4 up to months.
The most striking feature of the Fleck 5600SXT water softener is its digital backlit LCD display monitor. Unlike the mechanical monitor that Fleck softeners used a few years back, this electronic meter now oozes accuracy and ease of use thanks to its intuitive 3-button design.
This is a multi-functional meter that keeps you posted on the regeneration steps and the time remaining for each cycle and the volume of soft water that is remaining. But what's more impressive is that it regenerates on demand – this means that it saves both salt and water.
Features
Capacity 48,000 grain
The technology used – ion-exchange
Brine tank size 14″x34″ (takes up to 250 pounds of salt)
Electronic display with 3 touchpad controls
Flow rate – 12 GPM
1.5 cubic feet of 8% Resin
10″ x 54″ tank
Here, you can check our extensive review of Fleck 5600 SXT.
---
2. Watts Water M7002 Flow-Pur RV-Pro –

Best Water Softener System For Small House
The Watts M7002 tops our other list of the best portable water softeners. So, it's not surprising that it made it in this other list of the best-based water softeners reviews.
The Flow-Pur RV-Pro 10000 has been designed with utmost portability in mind. Whether you want to use it on the go or you want a model that you can move around with ease at home, this could be it. This water softener has a diameter of 9 ½'' and a height of 21''and a weight of 24 pounds. To add on to its portable design, this model has a full cradle base that offers you a stable system that won't topple over.
But what attracted our review team to the Watts M7002 Flow-Pur RV-Pro 10,000 was its performance. It uses 0.33 cubic foot premium high capacity resin that is capable of removing up to 10,000 grains before the need for the next regeneration cycle.
Speaking of regeneration, this portable water softener allows you to use either pellet salt or table salt – whichever is more accessible to you. On the same note, the RV-Pro 10,000 regenerates in only 20 minutes. This means that the length of time that you won't have access to salt-free water is considerably shorter.
Again, this water softener requires a very low amount of water for the regeneration cycle compared to the competition. This is because of the built-in drain line flow restrictor that has been found to make the regeneration cycle up to 55% more effective.
Lastly, this salt-based water softener by Watts Water Technologies has a flow rate of 4 GPM- which is just enough for a small household – and comes with a 10-year warranty.
Features
Measurements: 21×9.5×9 inches, 26 pounds
Weight 26 pounds
Capacity 10,000 grain
Resin type – Premium High Capacity
Resin cu. Ft. 0.33
Salt required – 2 pounds of any table salt
Regeneration time – 20 minutes
Warranty: tank – 5 years, head – 1 year
Flow rate of 4 GPM
---
Comparison Chart
| Model | Brand | Our Rating | Feature | Weight | Dimensions | Price |
| --- | --- | --- | --- | --- | --- | --- |
| Fleck 5600SXT Digital SXT | Fleck | 9.0 | Electronic display | 20.8 pounds | 27 x 17 x 62 | $$$$ |
| Watts Water M7002 Flow-Pur RV-Pro | Watts Water Technologies | 8.0 | Uses common table salt | 9 pounds | 22 x 10 x 10 | $$ |
Buying Guide For Salt Softeners
This classic softener system remains king amidst the different technologies of softening hard water today. These systems do the actual softening of water while all the other technologies (polyphosphate, magnetic, and electro-magnetic) simply condition the hard water elements thereby making it hard for them to attach onto some surfaces.
A question that is often thrown our way is, ''why are salt-based water softeners the best?"
Well, magnetic and electro-magnetic water conditioning systems now offer relatively more economical ways of making water more manageable. But there's a limitation to them. These technologies offer the best results in States that have soft to moderately soft water including Washington, Colorado, Mississippi, New York, Louisiana, and West Virginia.
If you live in States whose water has been categorized as very hard (think of Utah, Indiana, New Mexico, Nevada and California among others), you might be forced to install several of these water conditioners for excellent results – this might prove quite uneconomical.
What makes salt-based water softeners the best systems is that you can get a model that has been engineered for your State's or city's water hardness level (specific for each type of water). In addition, they are generally the best in regards to minimizing scale-build up in your plumbing and on your shower glassware.
The fact that they literally remove the abrasive minerals from the water (calcium and magnesium) also means that your clothes' bright colors remain so and your skin and hair don't get dry after a shower, plus your shower head will be limescale free.
Things To Consider When Buying A Salt-Based Water Softener
a) Size And Suitability
The first feature to consider when buying a water softener is usually the type of technology used. But since you've already made up your mind to go with a salt-based model, the next most important aspect would be the size.
Size in salt water softeners isn't mainly about the physical appearance of the unit. While it's still important to ensure that the machine will fit where you intend to install it, what matters most is its grains capacity (the number of grains that it can get rid of before the need for the next regeneration cycle). This parameter is measured in GPG (grains per gallon).
Salt-based water softeners for homes come in different sizes and could get as high as over 60,000 GPG. Of course, in most instances, size correlates with the price. But the biggest water softener in the market isn't always the most ideal for any family.
Usually, the ideal size for your needs depends on your household's level of soft water demand plus the level of hardness in your water supply.
For instance, a family of 4 that lives in Indiana (very hard water State) would require a bigger water filter softener compared to a family of 4 that lives in West Virginia (moderately soft water State) assuming that the 2 families have equal water consumption needs.
Why does the size of the water softener matter so much?
A large softener does not require regular regeneration cycles. Thus, there is an interrupted supply of softened water for a long time.
We've already mentioned this severally in our water softener buying guides. The regeneration cycle allows the system to remove the calcium and magnesium minerals that it has collected in the resin beads. A typical salt-based water softener regenerates in 80-90 minutes. Unless it's a dual-tank system, you won't be enjoying soft water throughout this cycle since the hard water will be bypassing the machine.
Assuming that you have a high-water demand for soft water in your whole house, a low-capacity softener might be very inconveniencing since it will require to backwash frequently.
In addition, keep in mind that a typical domestic water softener requires 70-100 gallons of water for every regeneration cycle. I imagine this can have a significant effect on your water bills if the machine has to regenerate several times within a month and more so if you live in a city or town with tight water restrictions.
Why does the size of the water softener matter so much?
To determine your ideal water softener size, you'll need to:
Consider the number of people in your family (take 4, for instance)
Multiply it by 75 (water that each person uses daily)
Multiply the result with your area's hard water level (if you live in Riverton, Utah, this number would be 35 GPG). Total: 4x75x35=10,500
This number refers to the minimum GPG rating that your ideal machine should have. It pays to go higher to eliminate the inconvenience of frequent regenerations and to cater to increased water demands.
b) Dual Tank Or Single Tank
The two models in our saltwater softener reviews are single tank models and most homeowners are happy with them. However, dual tank softeners (also known as twin tanks) have several advantages and might be worth considering.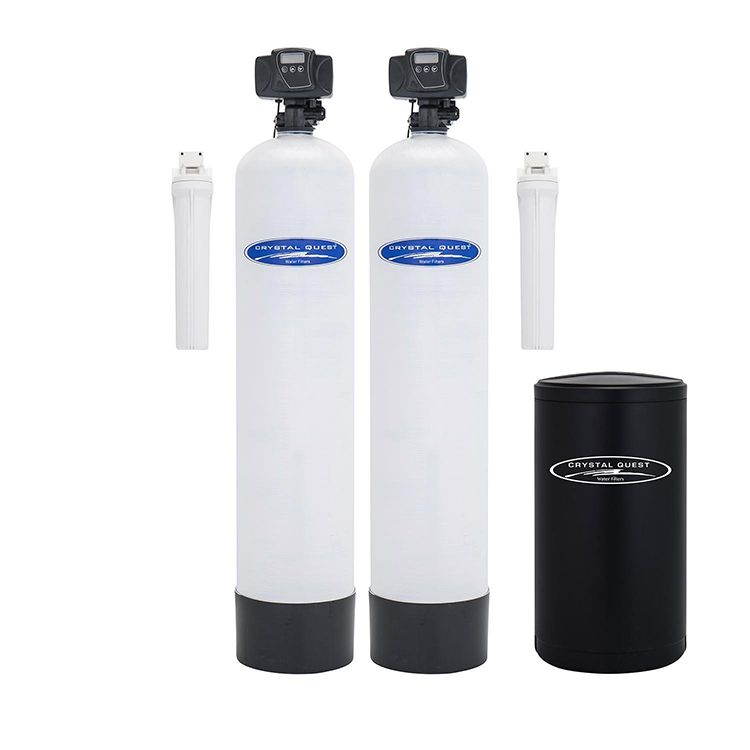 Just as the name suggests, a dual tank water softener features 2 resin tanks and 1 salt tank. The key advantage that these models offer is their consistent water supply of softened water 24/7. As soon as one of the tanks reaches its capacity and needs to regenerate, the other one takes over instantly.
This means that the system can regenerate and supply you with usable water at the same time. That's what makes them more efficient than their single tank competitors.
c) Controls
The next consideration in our water softening sytem buying guide is crucial to the machine's efficiency; the timer controls. 
Depending on the model, any of the best water softener may have a timer control or DIR (demand-initiated regeneration) controls.
A system with an electronic timer lets you set the time when you want the softener to regenerate, for instance, during late night hours when the demand for softened water is low. The major drawback to this type of control is that it regenerates even when there is no need to. This leads to wasted water and salt.
In addition, they also fall short in days when you have an unusually higher water demand. In these particular days, the machine will continue the water supply (hard water) even when the resins have reached their capacity till it's time to backwash.
DIR control, on the other hand, is a complex system that determines when there's a need to recharge the resin bed. This type of control may have either a mechanical or electronic meter that calculates the amount of water that has passed through the resin beads and only initiates the regeneration mode when capacity is hit. Unlike a timer control, a DIR system saves both salt and water.
d) Life Expectancy And Cost
The best salt water softeners for this year will cost you a pretty penny. But they'll also be saving you a lot of money that you'd have used in repairing broken and leaking plumbing fixtures and appliances.
Generally, a good water softening system should last you 15-20 years. Although there is an option to go with a model that comes at a bargain price, you might end up spending more on repairs than the initial cost.
Usually, bargain water softeners cut corners on the quality of the resin and valving. These are the most crucial components of a water softener and what you'll end up spending on handsomely if you decide to be frugal with these systems.
e) Warranty And Manufacturer Reputation
The thing with most of the best salt based water softeners is that they don't demand a lot of attention once they have been plumbed into your water system. Usually, the only maintenance that they demand is additional salt- something that doesn't require technical know-how.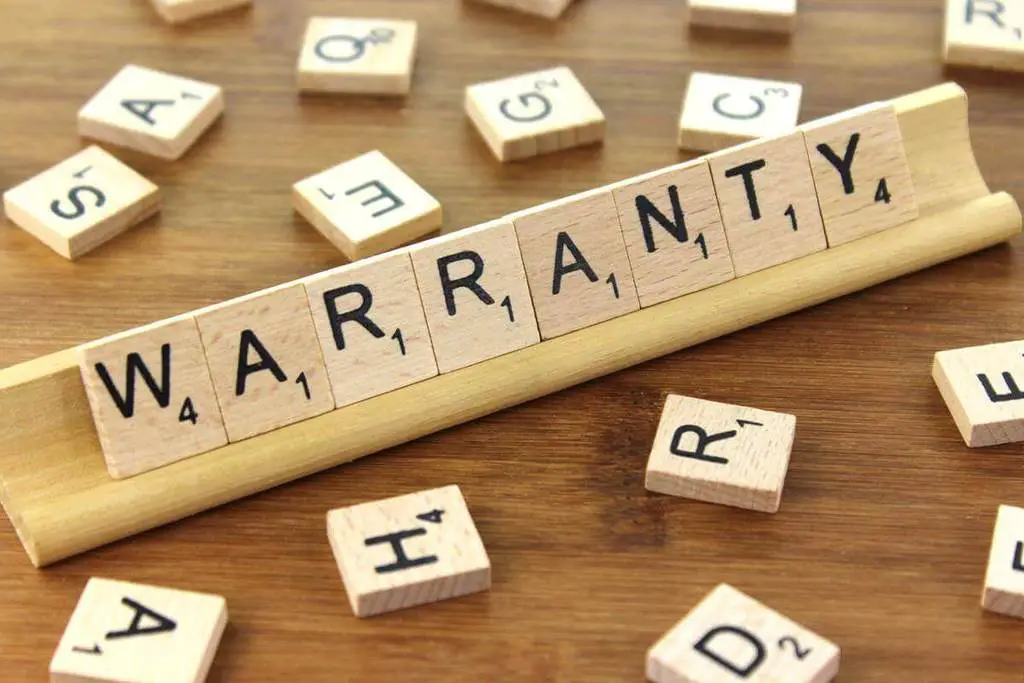 However, it's still important to ensure that the manufacturer offers a good warranty backing just in case the water softener misbehaves.
Most reputable water softener brands such as Fleck and Watts Water Technologies will offer 10-20 years of warranty with some of their items and this is quite impressive. Others such as Eddy (deals mainly with electromagnetic water softeners) are known to offer lifetime warranties.
Take note though. In most instances, these manufacturers will only honor their warranty promises if the water softener was installed by a professional plumber. So, remember to go through the warranty agreement before committing to a particular model.
A long warranty isn't the only thing though. You also want to deal with a reliable and reputable brand. It pays to dig around and learn more about the manufacturer as well as the salt-based water softener that you are eyeing beforehand.
Curtis is the founder and owner of softeningwater.com. He is the lead guy concerning all the water-softening accessories in this site's guides and reviews. If he is not writing a reviews, guides or any other useful tips, you will find him testing them to find out their suitability. He is passionate about softening water. You will find him extremely helpful and always willing to educate the general populace all there is concerning water and its effects on their health and appliances.